About Benton Luttrell Company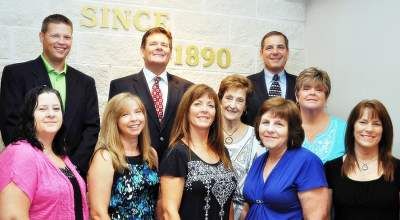 A Heritage of Service
For over a century, Benton-Luttrell-Brown has been providing North Texas clients with unsurpassed dedication, products and personal service. Founded in 1890 in Van Alstyne, Texas, our company has grown and changed right along side the communities we serve. We live here, were raised here and understand the people, the needs and unique challenges that families and businesses face in this area. We also understand that just being the oldest insurance agency in the area doesn't guarantee that we will always be the best! So, even though we have deep roots, it is our constant desire to learn, grow, improve and build on the successes of the past with an eye towards the future. We consistently work to refine and expand our product offerings, seek to build alliances with the very best insurance providers, and endeavor to maintain our unwavering commitment to service with integrity.
What does this heritage of service mean to you?
We believe that Benton-Luttrell-Brown can help your family or business be as safe and secure as possible. We believe that our clients have the confidence and peace of mind that they are dealing with an agency that is experienced, ethical, progressive and truly concerned and involved with what happens in our communities. We will be here for you when crises occur.
We have offices in Van Alstyne, Texas and Sherman, Texas to serve the greater North Texas area. Our goal is to service our existing customers, seek new customers and be the very best insurance facility in our geographic area. Thank you for visiting our website and we invite you to explore the information here and learn more about Benton-Luttrell-Brown and the products and services we offer.
We sincerely hope that you will give us a chance to provide you with a proposal on all your insurance needs.
More Services for your Convenience.
In addition to our outstanding insurance products and services, our customers can also access a comprehensive range of professional Real Estate services. Give us a call, or visit our Real Estate web site at www.bentonluttrell.com for more information!